Wednesday, May 09, 2007
THE MERMAID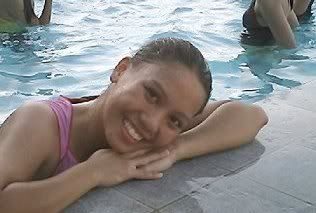 Mermaid by the pool
Last week, our company had an outing in
Anilao Outrigger Resort
, Batangas City. It's a perfect place for divers. I've had a good time riding the kayak and pedal boat. Some went for the banana boat which is so much fun. Others went on island hopping.
During our first night, we played Bingo while others made a beeline in the videoke. To top it all, the food was great! Sobrang sarap.
Kaya eto, super itim ko ngayon. Hehe. I don't mind. After all, I had so much fun.
Labels: anilao outrigger resort, outing, sbgfc
Donnabee :: 4:57 PM :: 1 Comments:


---------------oOo---------------