Sunday, December 17, 2006
CHADDICT AKO
All my thanks to Madame Rina Quinto for giving us 41 tickets to the Pinoy Dream Academy!!! Yippee!!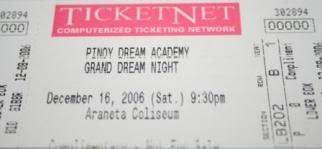 Yes, lower box it is...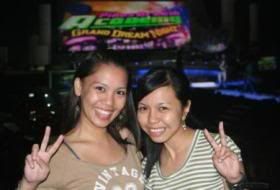 Here's the PDA logo at our back. With me is blooming Bevs.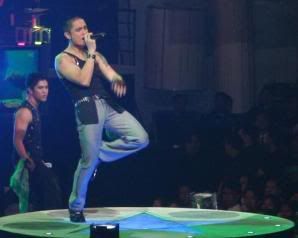 Kahit bet ko rin si Yeng, forever Chaddict na 'ko!!! I love you Mr. Richard Edward Peralta. Nakks! Hehe.
Donnabee :: 11:17 AM :: 0 Comments:


---------------oOo---------------